How can I target and market to sports enthusiasts across the internet?
Ipsos iris data helps marketers make informed decisions about their category, brand, and online audiences by leveraging granular and robust data available in an easy-to-use interface.
As we countdown to November's FIFA World Cup in Qatar how can brand managers target sports enthusiasts more effectively online to improve ROI?
We can use Ipsos iris data to deep dive into the visitation behaviour of heavy visitors to sports websites. With a universe of 7.3m heavy consumers of sports brands in the UK, 6.6m of which are football website visitors.
The Ipsos iris visitation behaviour feature is an enhanced profiling tool that classifies people's usage of different website categories based on frequency of visits into four levels – Heavy, Medium, Light and Non-Visitors. Having a 360-degree view of audience behaviour across the internet allows users to target and monetise audiences more efficiently and effectively. Whether creating audience segments, targeting different types of users in contextually relevant settings, or targeting different websites for additional impact and stand out, Ipsos iris can bring clarity to your decision-making.
So, what football sites should you target? Not surprisingly if you look at this in terms of audience scale it's the big entertainment and news players who are the winners, but this is the obvious place to invest your marketing budget. Our unique 'audience affinity index' measure tells a more nuanced story, where we see the importance of fan-based and team websites in reaching those passionate audiences who provide opportunities for improved campaign efficiency and extended targeting and partnership.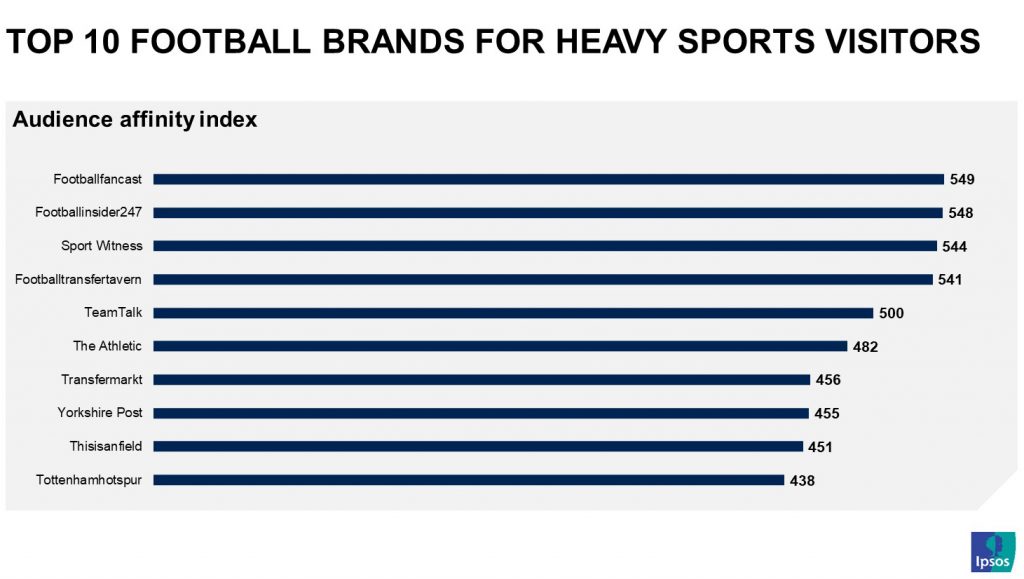 Given the wealth of sponsorship opportunities the World Cup presents, Ipsos iris' visitation behaviour can also inform sponsorship partners – see an example below showing the synergy of heavy sports website visitors with visits to grocery retailers. The World Cup is a big snacking occasion, and Waitrose, Ocado and Co-op Food rank top, illustrating a mechanism for identifying future potential commercial partners.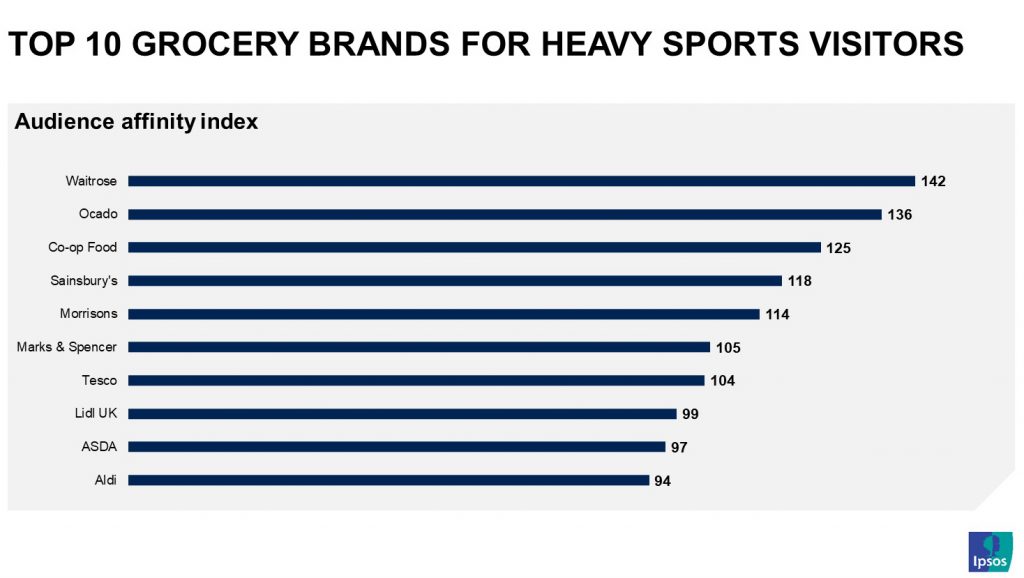 Visitation behaviour is a great way to identify where else your audience might be online to improve and widen marketing activity, create partnership or sponsorship opportunities, and to target and identify new audiences.
For more information about how Ipsos iris can answer your key business questions, fill out the form here or contact the Ipsos iris commercial team.