Launching last year, as the UKOM endorsed solution for UK online audience measurement, Ipsos iris has been quickly adopted by the industry. It is helping companies navigate the online space to grow audiences, sell advertising, and spend advertiser budgets more effectively.
Collaboration has been key to this adoption, working with the industry to develop a rigorous and transparent solution, which provides robust and objective data that you can trust and have confidence in.
To help the industry leverage more insight we've developed the reporting functionality and provided more profiling and targeting capabilities. Developments will continue this year, with the introduction of video measurement (including YouTube integration) and more granularity to help you dive deeper into understanding and targeting audiences.
With many publishers and agencies using the data, both the buy and sell side are represented. Ipsos iris is the tool for understanding what is happening online, allowing you to: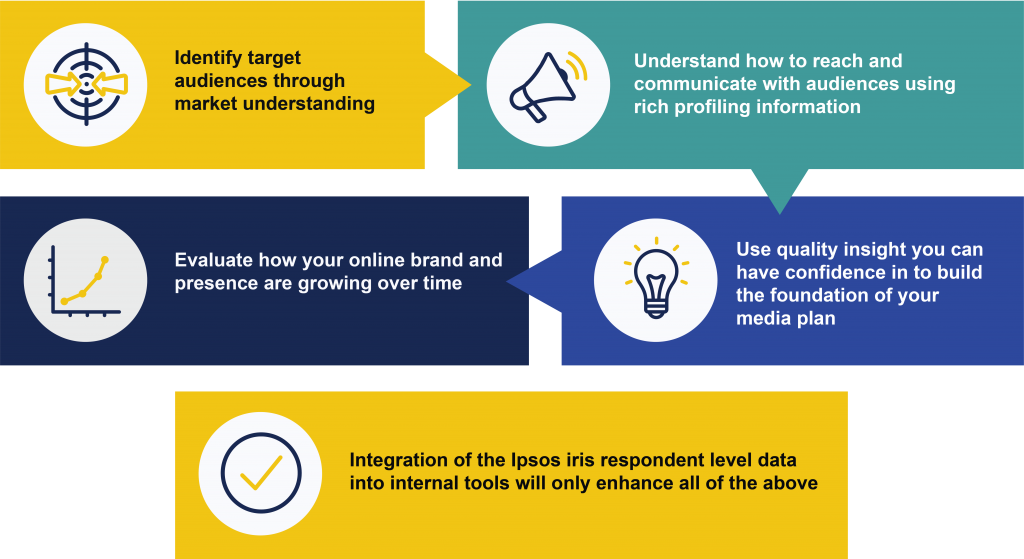 So, when an advertiser, whether it be in a pitch or as your client, queries what data you use to best plan their media spend to reach the right audiences, wouldn't it be good to say Ipsos iris – the UKOM industry endorsed solution?
Get in touch to learn more about Ipsos iris and to join the industry in making the right decisions for your clients.